Ditch Your Expensive Lash Appointments With This Premium Lash Lift Kit That Lasts UP TO 8 WEEKS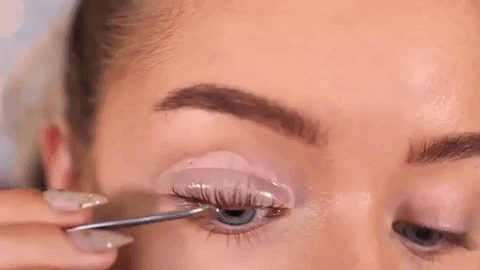 This PermMe Eyelash Lifting Kit uses silicon pads to perm your lashes instead of a traditional roller. They're easier to work with and make less of a mess, & without needing a curler, eyelash extensions, or mascara.
★ The results last 8 weeks and with 16-20 uses per kit, that's more than two years of beautiful lashes - yes, actually!
★ Cheaper and very effective alternative to eyelash perms and extensions. In fact you can save over 700$ by using this kit instead.
★ Requires ZERO maintenance after. Be care-free and confident!
★ Save time getting ready & skip your already done lashes
★ Cruelty free! 
★ Seductive brilliance and fascinate beautiful wavy eyelashes! Make your eyes bigger and sexier.
★ Use it to create beautiful wavy eyelashes without an eyelash curler.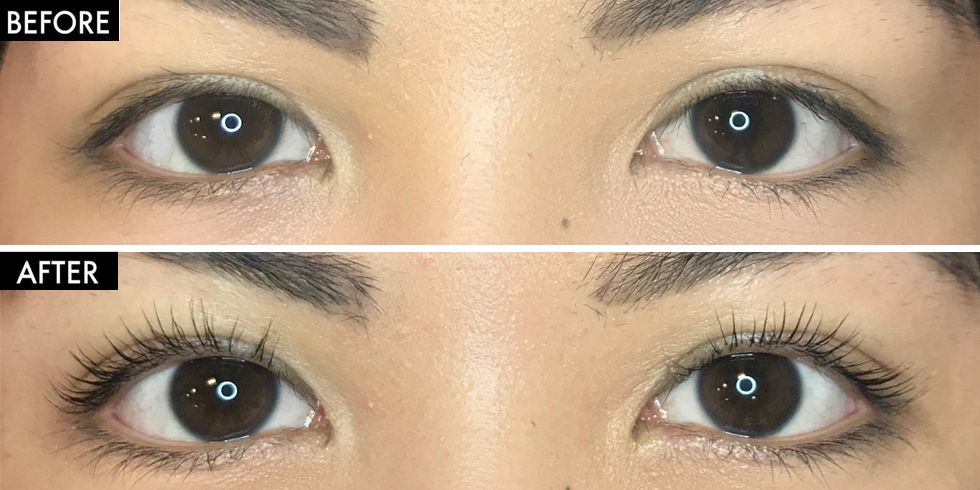 Directions
1⃣ Use the cleanser to remove dust and makeup residue.
2⃣ Put the eye pads on the lower eyelids.
3⃣ Apply a thin layer of adhesive onto the upper eyelid of one eye along the lash line. Wait 3 seconds. Apply the lift pad along the lash line. Repeat for the other eye.
4⃣ Apply adhesive to the lift pad and use a lash comb to lift lashes form the root onto the lift pad. Until all lashes are attached, then use cleaning rod apply #1 Perm Lotion. Cover with cling film and leave for 2-5 minutes (Thick Lashes 4 to 5 Minutes,Thin Lashes 2 to 3 Minutes).
5⃣ Remove perm lotion with a cotton bud. Apply #2 Fix Lotion to the lashes and cover with cling film about 2-5 minutes(Thick Lashes 4 to 5 Minutes,Thin Lashes 2 to 3 Minutes).
6⃣ Remove #2 Fix Lotion with a cotton bud. Use a cleanser to remove all residue. Remove the lift pad and comb the lashes.
7⃣ Apply #3 Lash Coating with a lash brush.
Comes With…
Lift Pads: 5 pairs (SS,S,M,L,LL)
Y-shape Perming Brushes: 3 pieces
Cleanser agent:1 bottle (5ml)
Perming agent: 1 bottle (5ml) 
Setting agent: 1 bottle (5ml)
Lashes Coating: 1 bottle (5ml)
Cream False Eyelash Glue: 1 bottle (10ml)
Lifting Pads: 10 Pieces
Micro Brushes: 10 Pieces
Brushes: 5 Pieces