Wish You Could Develop  New Skill During This Quarantine But Don't Know Where To Start? 
Develop Your Knitting Skills Even With Zero Experience With This All-In-One Too.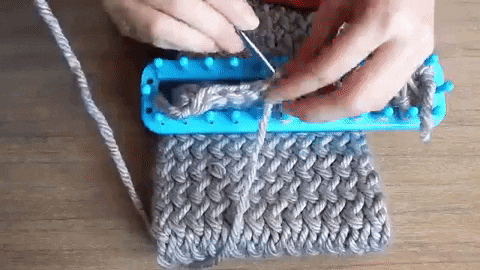 They Say You Can Never Know What Your True Hobbies And Interests Are Until You Try Different Things Out. This All-In-One Starter Kit Will Help You Make The Most Of Your Time At Home During Quarantine!
Here's Why Knitting Is A Great Hobby To Start During This Quarantine Crisis😎
 ✔️Learn A New Useful Skill
 ✔️Give Gifts That Matter
 ✔️Perfect For Beginners
 ✔️ Great Investment And Lasts A Lifetime
 ✔️ Enforce Mindfulness Meditation
 ✔️ Express Your Artistic Abilities
 ✔️ Boost Your Memory, According To Many Studies
Perfect For Kids And Absolute Beginners
It's
simple and absolutely easy to use!
 There's no learning curve! Get your kids knitting too and entertain them for hours on end!
Endless Project Options
Knit cell phone & tablet cases, scarves, skirts, cuff bracelets, headbands, baskets, pillow covers, throws, potholders, placemats, rugs and more.
New Form Of Meditation
Knitting is calming, relaxing, and keeps us centered because of its repetitive rhythmic movements, which can help prevent and manage stress, pain and depression.
Knitting as Art
Go beyond knitting things to wear and create works of art to display in your home, like this wall hanging that I positioned on a cool branch. 
Package Includes:
4 x Round/Rectangle Looms (Diameters: 4cm, 19cm, 24cm, 29cm)
1 x Hook
1 x Needle
1 x User Manual
Shoot Us An Email If You Have Any Questions!🤗